Wardens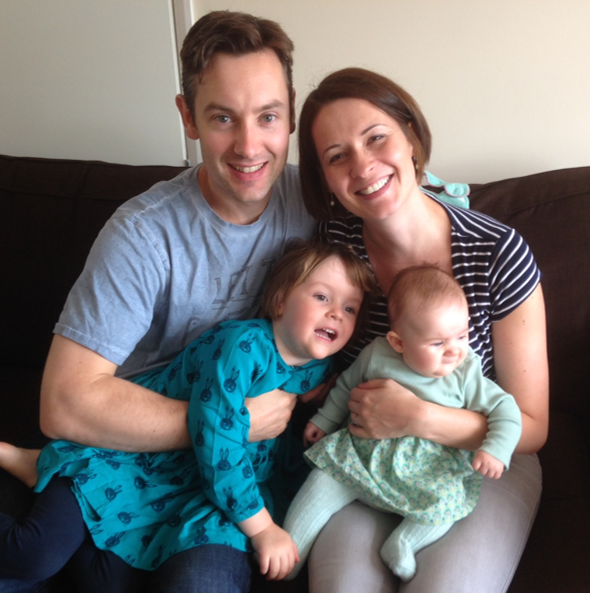 Phil Miller - Warden, Falmouth 5th floor Phil is a native of Northern Ireland but don't let the strong Irish accent scare you off – he's really quite friendly. He has long since swapped the peaceful green fields of the Emerald Isle for the busy streets of London having moved to Imperial College almost ten years ago. He is a lecturer in PET radiochemistry (no, this has nothing to with domestic animals!) and spends most of his time in the Department of Chemistry with the occasional day at Hammersmith Hospital making radioactive stuff for imaging brains. In his now rather limited spare time he likes to run, swim and cycle. He lives in Falmouth hall with his 'better-half', Cara, a doctor at Charing Cross Hospital and their little daughters Sophia and Aurora.
Tamzin Bond - Subwarden, Keogh M floor Hi everyone! I'm Tamzin and I am one of the subwardens at Falmouth and Keogh. I'm currently working on my PhD within the Chemistry Department, developing imaging probes for use in the body. Chemistry aside I really enjoy dance, musical theatre, travel and a good Netflix series. I'm living in the Keogh part of the hall, so that is where you can find me if you ever need any help or advice. Whether it be a personal issue or an academic issue, I am always here to help. Last, but not least, welcome to Falmouth and Keogh! I look forward to spending the rest of the year with you all!
Clement Mawby - Subwarden, Falmouth 1st floor Hey all, I'm Clement, one of your subwardens here at Falmouth and Keogh. I'm just starting my PhD in the Physics department, where I'll be studying the foundations of Quantum Mechanics, with a particular interest in trying to understand time within QM. Outside of study, I like rock-climbing, listening to and making music, and spending time outdoors. I also love a good scifi movie with a good meal, and would welcome any recommendations! I'll be on the first floor of Falmouth in case you need any help or advice - feel free to get in touch anytime. All that said, I'm really looking forward to spending the year with you guys in our hall.
Nikki Henry - Subwarden, Falmouth 4th Floor Hi everyone! I'm Nikki and I am one of the subwardens at Falmouth and Keogh. I am a first year PhD student in Chemical Engineering, focusing on targeted drug delivery systems. Outside of lab I enjoy playing volleyball, traveling and going to the beach. I'm living on the fourth in the Falmouth part of the hall in case you need any advice or help. Can't wait to meet all of you!